Sharp Insights to Grow Your Business in a Globalised World
Conduct Your Business Around The World With Confidence
Doing business in a foreign country can be difficult. Many businesses are fearful to expand due to due to credit risk, therefore thousands of SME businesses could be missing out on export opportunities and the chance to increase their turnover significantly. CTOS can help mitigate these concerns with our International Business reports.
CTOS offers International Business reports in partnership with Creditsafe, the world's largest commercial database and is the most used global provider of business credit reports, giving you instant access to 230 million companies across 200 countries.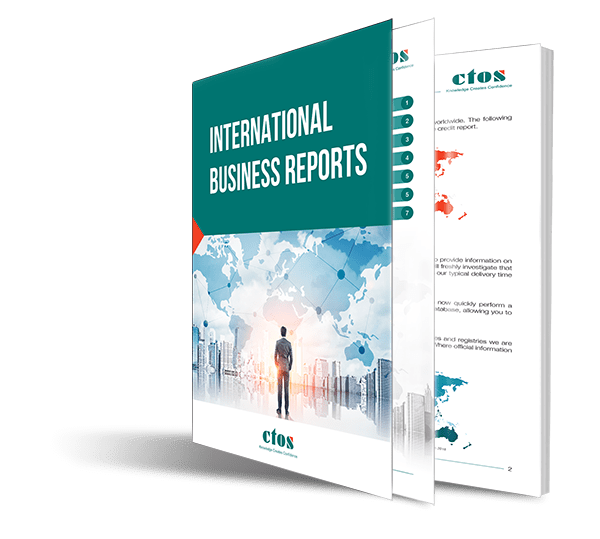 How An International Report Can Help You?
Accurately assess the risk of dealing with potential international customers
Check to see if suppliers or customers have any adverse information
Set appropriate credit limits
Reduce exposure to bad debts
Take advantage of opportunities that could help grow your business
Information In The Reports
Company Details
Credit Rating & Credit Limit Recommendation
Financial Information and Analysis
Share Capital Structure
Directors/Principals
Public Record Information
Payment Experience
Financial Data
Frequently Asked Questions
What information does a Creditsafe international report include as standard?
Our international reports include most of the information you would expect to find in a local report, however not all countries have an equivalent to Companies House in the UK. We sometimes need to gather information from other local sources so the information may vary country by country.
Where do you get your data from for an online international credit report?
Our data is collected from over 200 sources; where possible we will collect information from official registries similar to Companies House. Our network of 16 offices and trusted local partners allow us to collect information locally; ensuring we always deliver quality, fresh information.
How does a fresh investigation work?
When a company report is not available to view online you have the opportunity to freshly investigate a business. Once this request is received we will attempt to contact the company directly using our network of local partners and official registries to provide a detailed report within as little as 2–10 working days.
Why can't I find a particular company?
The information we hold is LIVE therefore it's not always possible to keep up-to-date information on every business. If you cannot find a company on our live database we will freshly investigate that company to provide you with a detailed, up-to-date report within 2–10 working days.
How long will it take to receive my report?
Based on Creditsafe's global experience, most reports requested by customers are typically delivered instantly online. Where a company is not available a fresh investigation will take between 2-10 working days depending on the country.
How often are the reports updated?
Creditsafe international database reports are updated in real-time, over 1 million times a day.