CTOS eKYC helps you protect your customers and operate responsibly while ensuring a positive customer experience.
Our identity verification solution uses data and insights to enable you to verify the identity of individuals in real time.
►
Benefits to your business:

Ensure compliance with regulatory policies

Improve quality of customer service

Enabling frictionless onboarding

Improve operational efficiency and scalability

Seamless integration process

Customisable to your needs

Reach new market segments more easily

Reduce decision-making time
Our 4-layer authentication process ensures thorough digital identity verification of applicants in an efficient, reliable and consistent manner.
►
Document & ID Holder Verification
Step 1: Certain checks are conducted by the system to determine the authenticity of the document. For instance, MyKad (NRIC) documents will be scanned for the MSC logo, security chip, ghost image, hibiscus image, Malaysian flag and more.
Step 2: A facial image is scanned and captured from an official identification document, such as MyKad (NRIC). The type of document is determined by the system, and the image of the applicant is extracted from the document, along with the name, IC number, address and other details.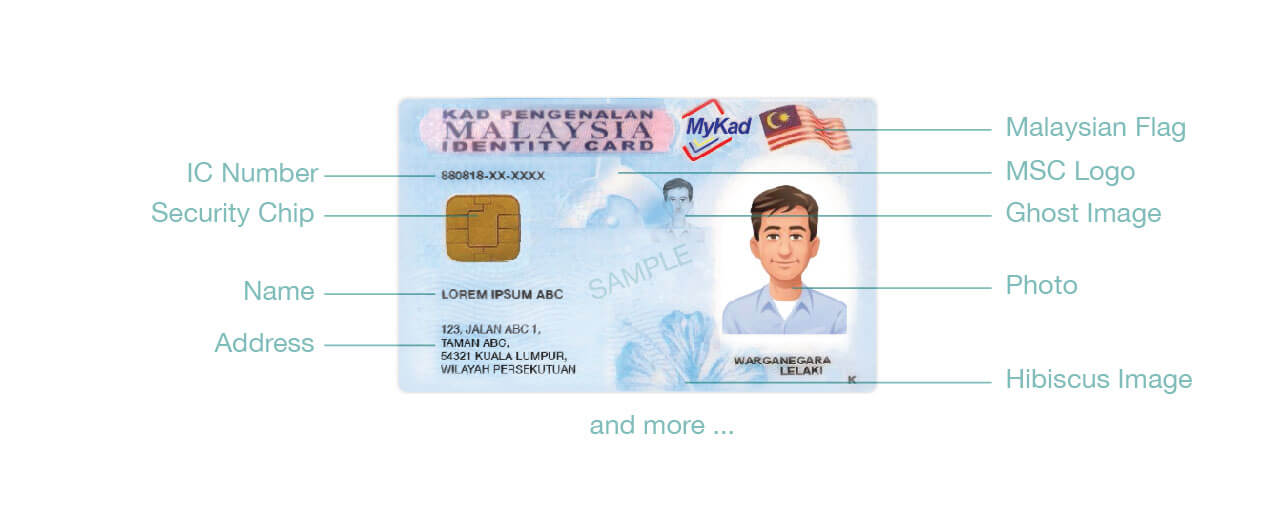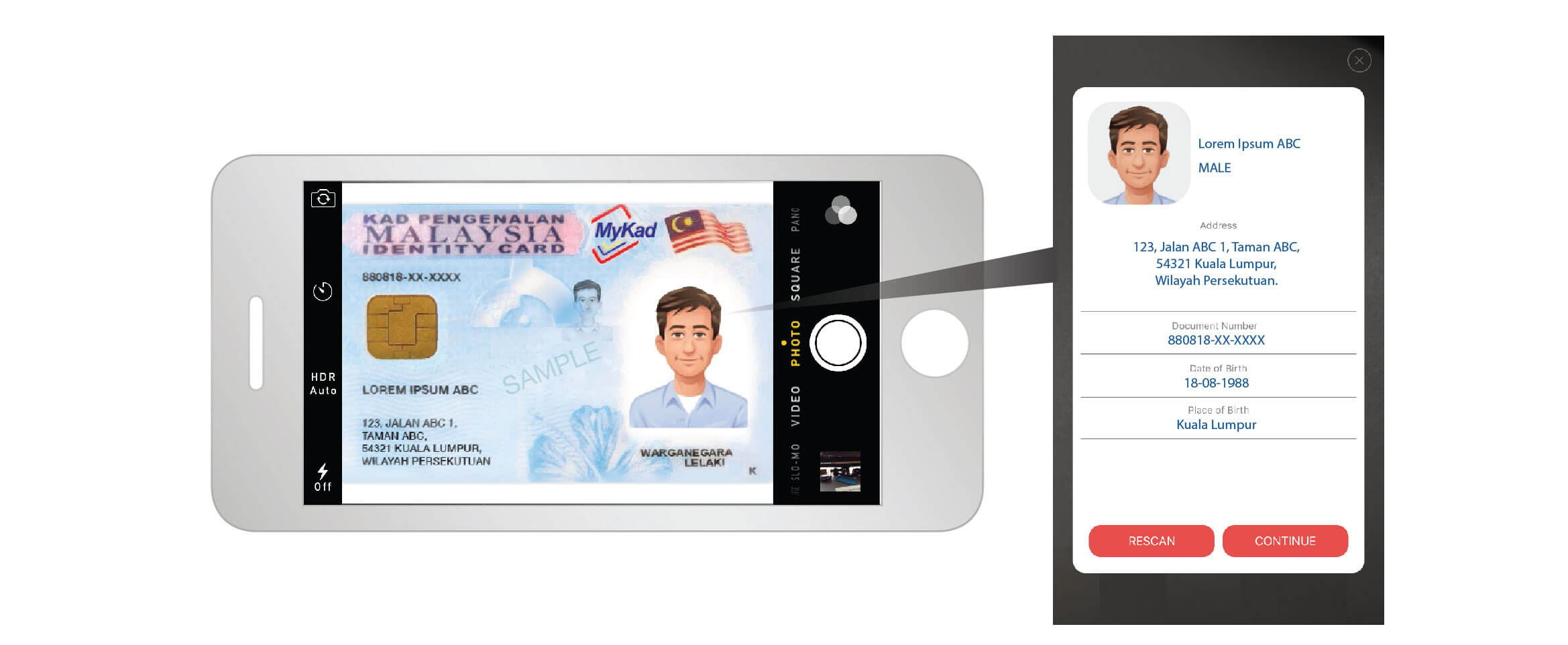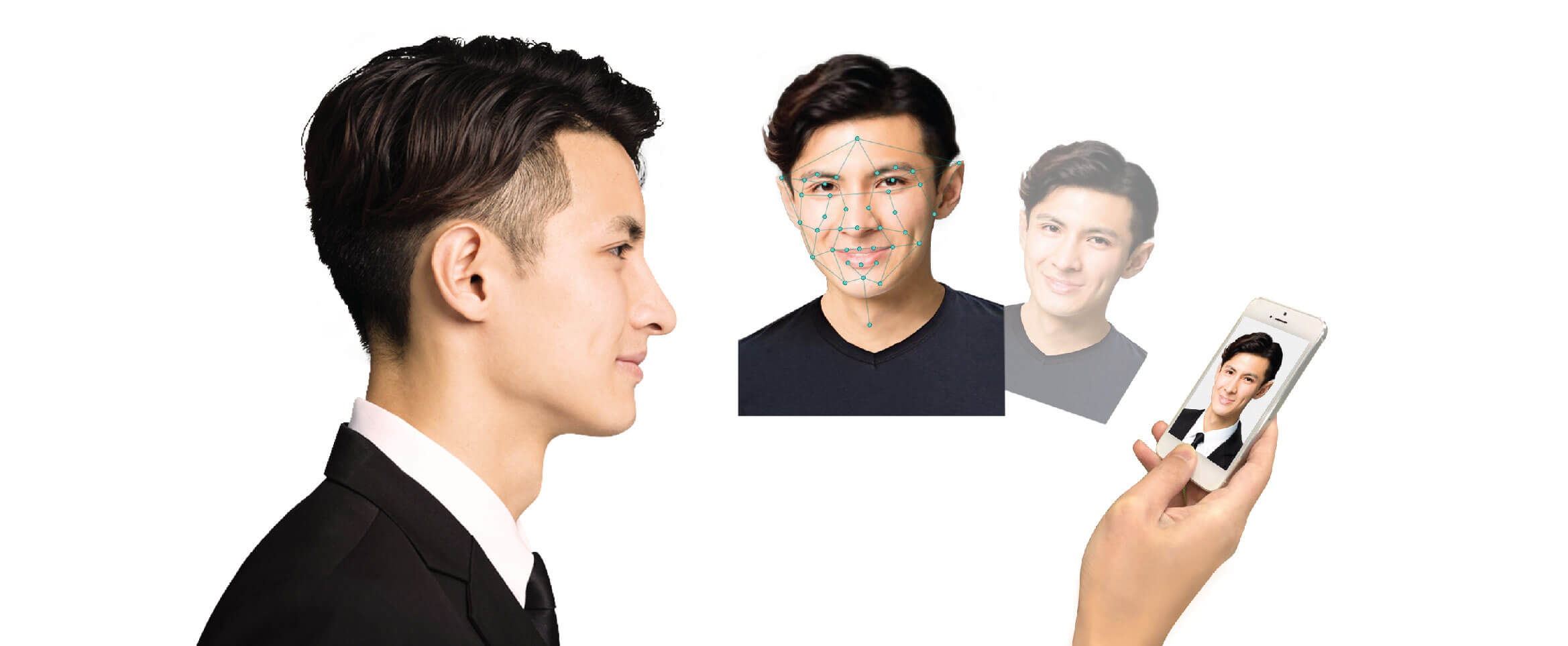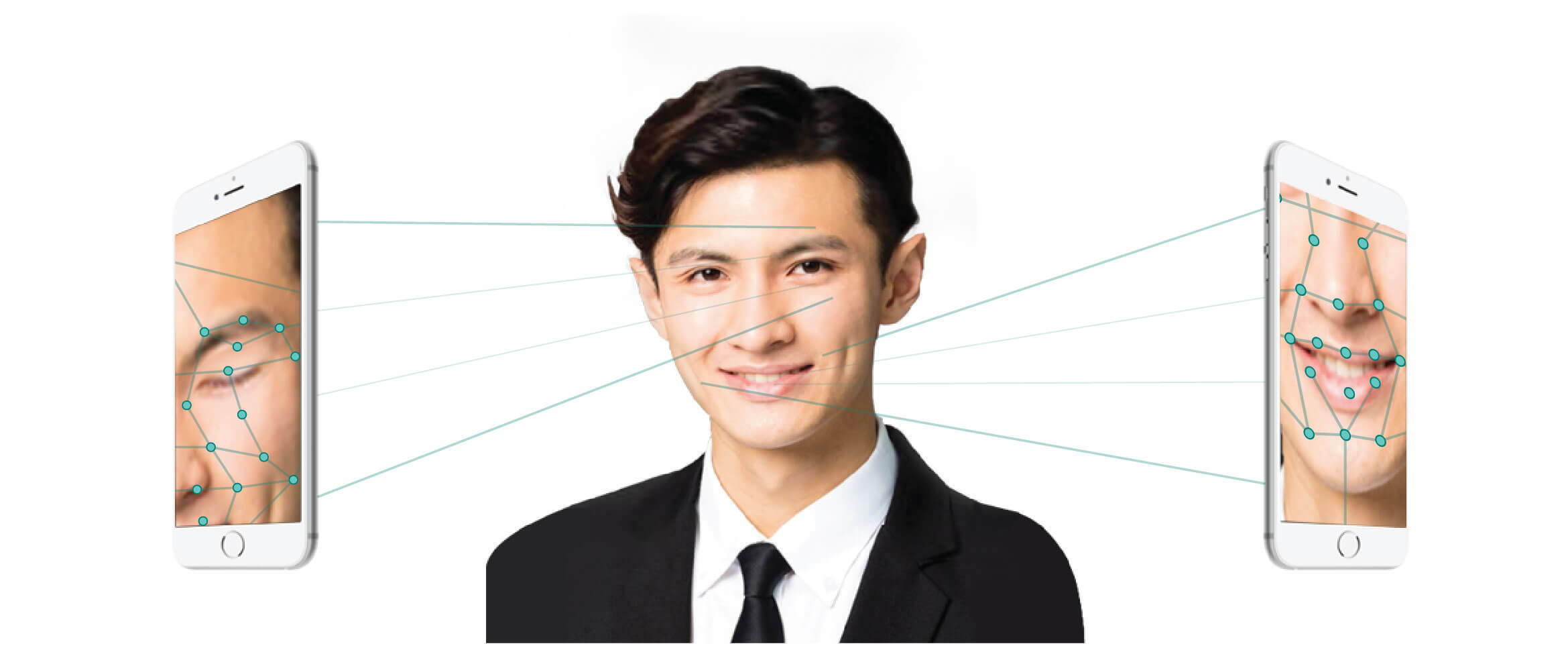 ►
Facial Recognition
Step 1: A new picture is taken of the 'live' person and matched against the one taken from the government-issued identification document. This is done to ensure that an actual person is undergoing the verification process. A total of 106 facial markers (or landmarks) are used to ensure that the captured image of the person matches the picture in the official document.
Step 2: There's also an option for live motion, which will require the applicant to blink, smile, nod their head and more to determine that there is a real person present at the time of verification.
►
Bureau-file Verification
Information extracted from an official identification document is checked against existing CTOS data for mismatches, namely MyKad (NRIC) number, name and known addresses.
The information used as reference comes from the CTOS database, CCRIS live data and CCM (SSM) data.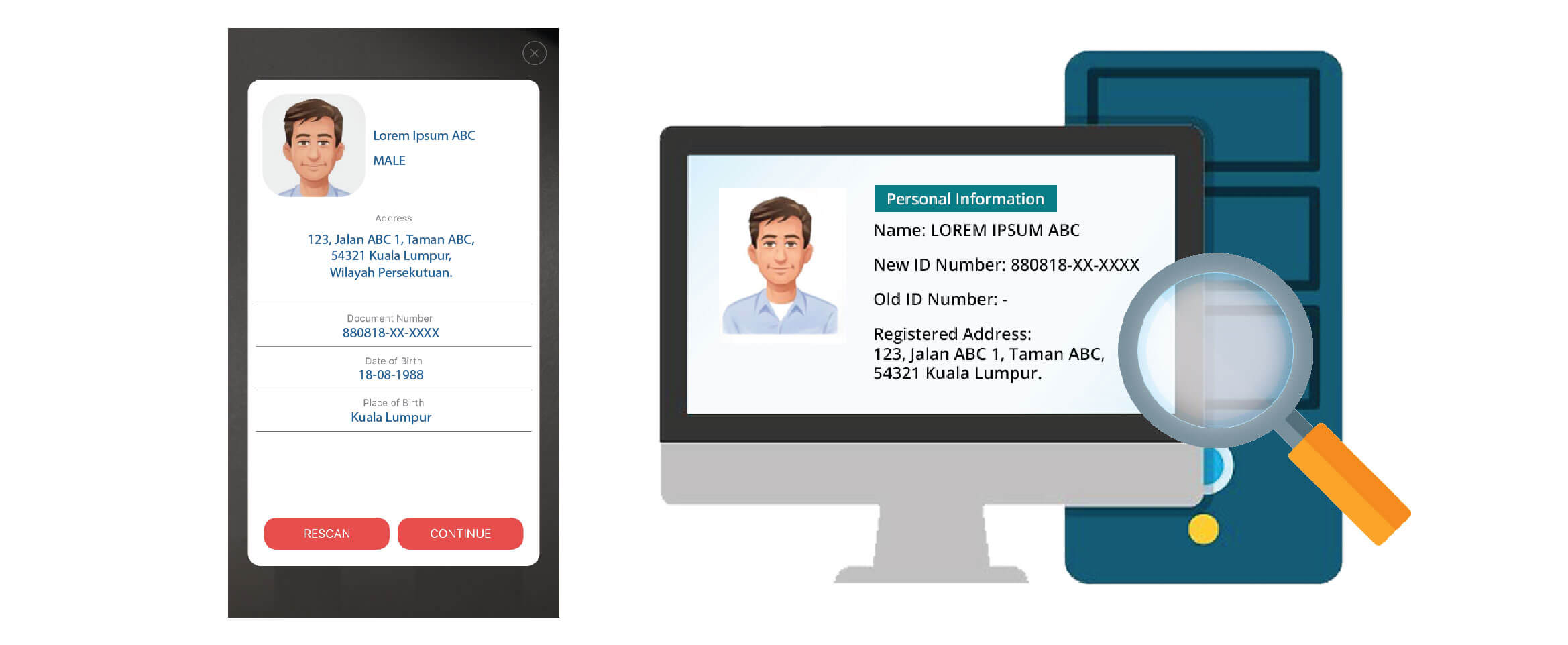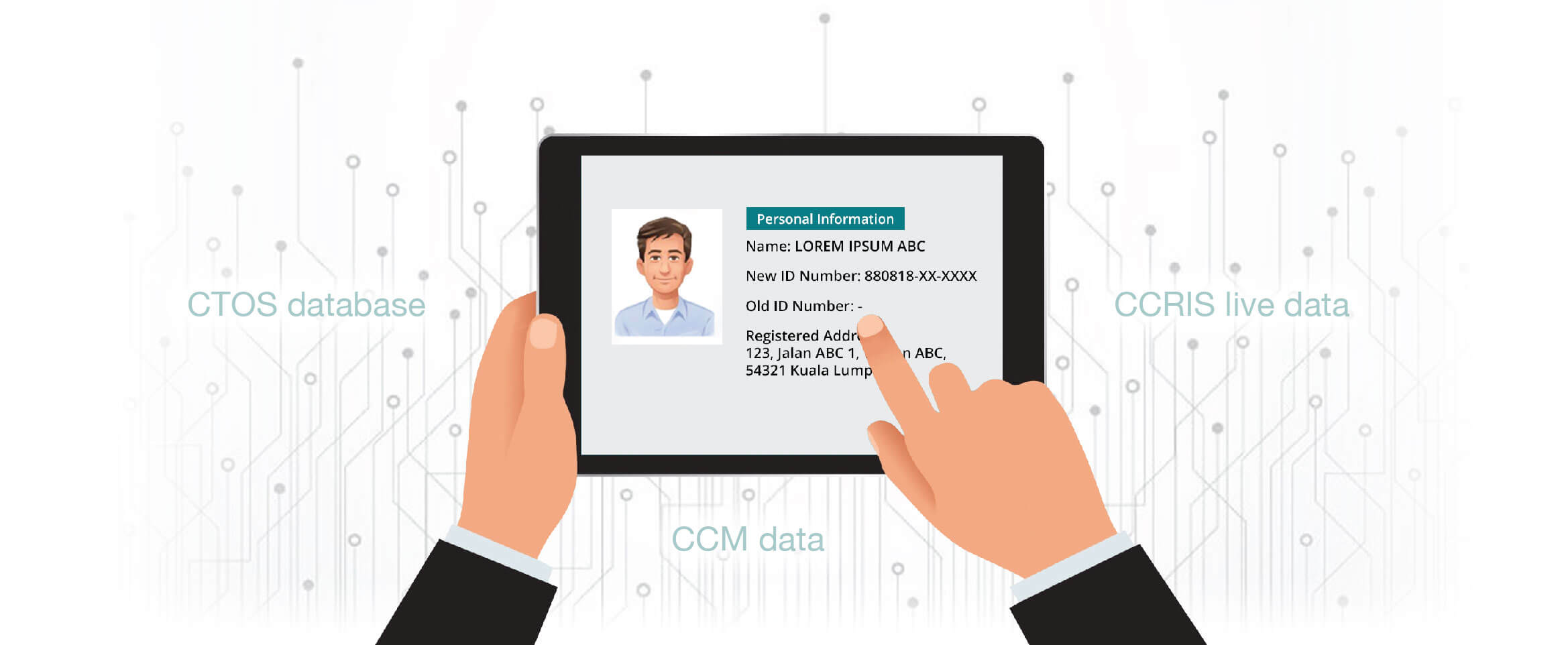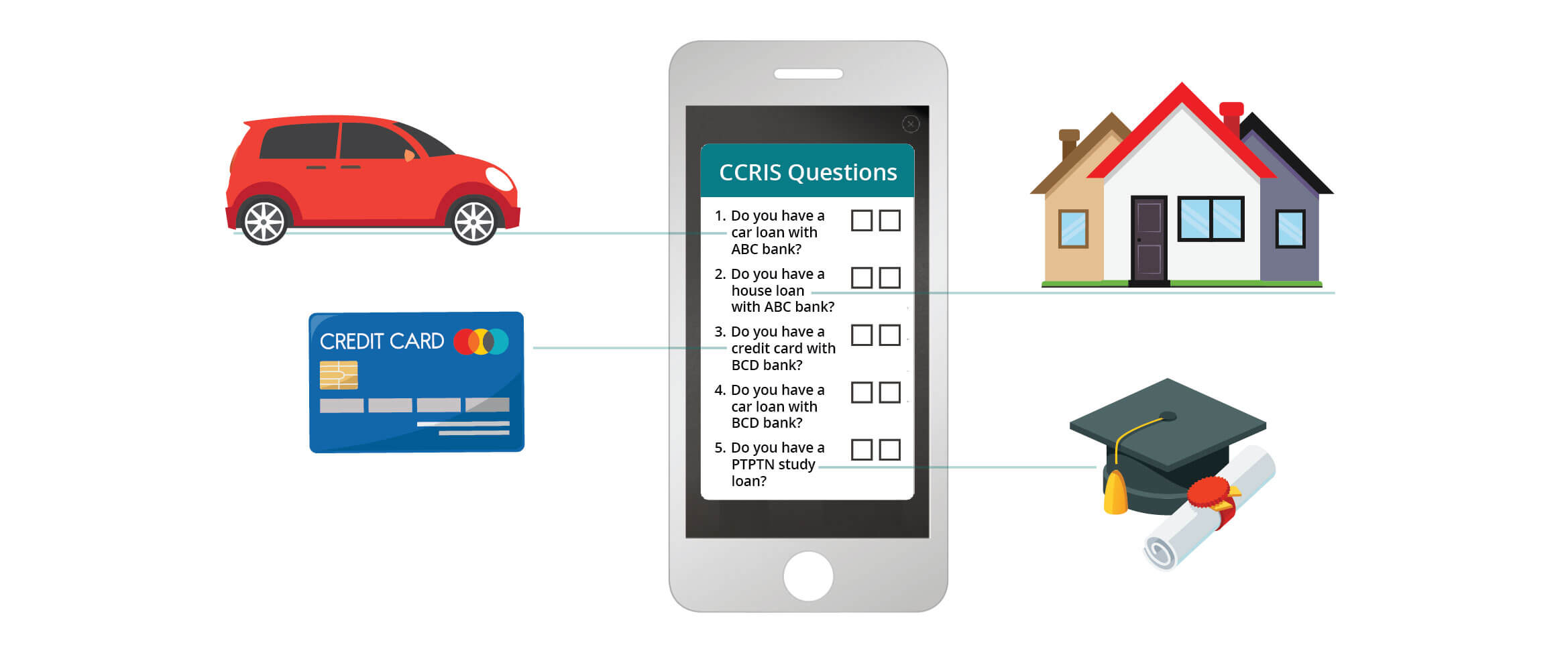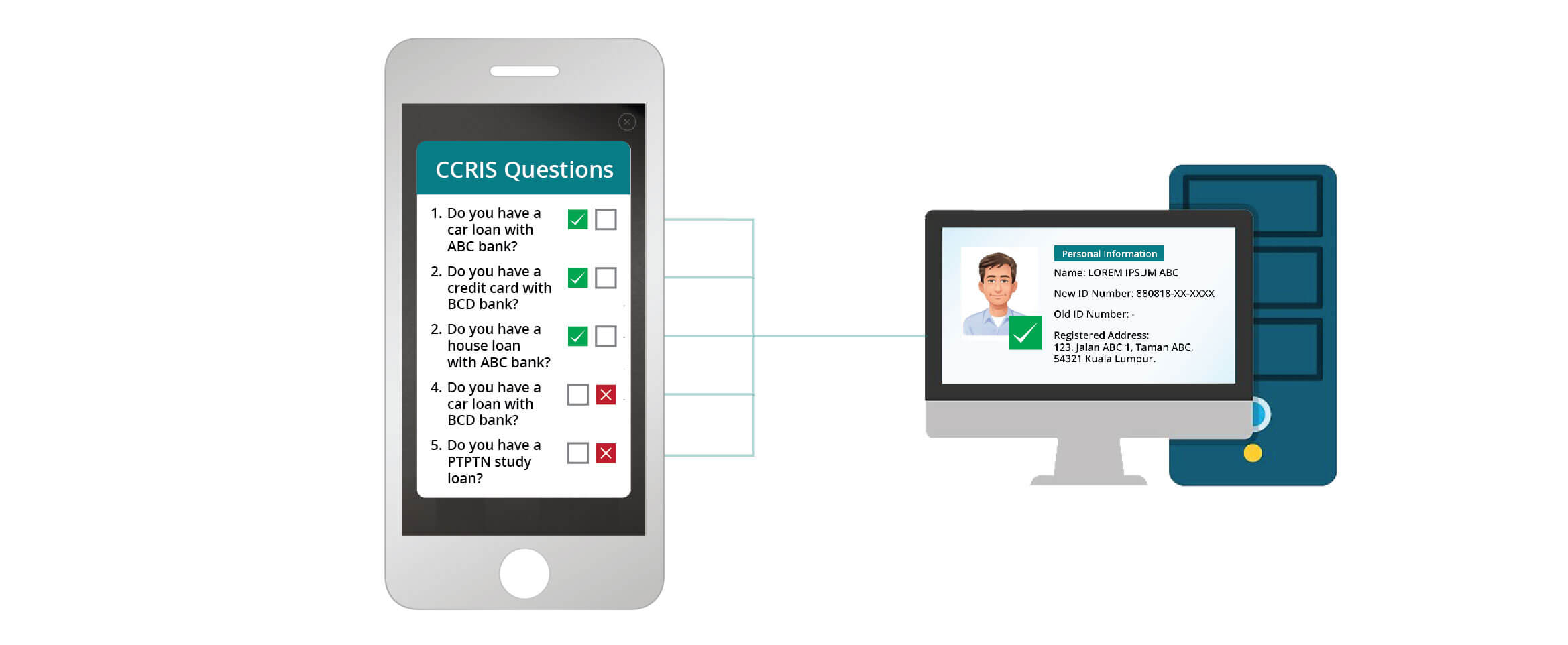 ►
Knowledge-Based Authentication
Step 1: A series of dynamic questions are presented, which will be generated based on the applicant's actual credit file information and active CCRIS facilities.
Step 2: Responses from the applicant are checked against known answers to confirm the identity of the person.
Examples of questions that may be asked are "Do you have a car loan with ABC bank?" or "Do you have a PTPTN study loan?"
Would you like more information about CTOS eKYC? Please complete the form below and a member of our team will be in touch shortly.