Article was originally published by Business Today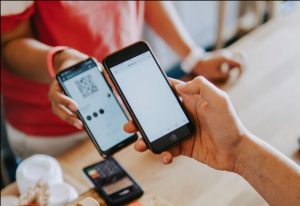 Malaysia's largest credit reporting agency, CTOS Data Systems Sdn Bhd, lifted new grounds with its market leading CTOS eKYC solution to be utilised for a new subscription sale in the online retail business.
SUBPLACE, Asia's first online subscription platform, chose CTOS to give document verification and facial recognition through the solution above. Enabling their business partners to authenticate their customers confident and fast.
The subscription plan aims to help consumers achieve their lifestyle aspirations without baggage of crowded closets, ownership, and huge upfront investments.
Through this method, SUBPLACE Biz Partners will benefit from a recurring income, easy financial forecasting, and inventory management.
Additionally, SUBPLACE Biz Partners can use the CTOS Score to determine the creditworthiness of potential customers, providing customers and providing a peace of mind when entering a new retail space too.
"In this nature, traditional businesses require answers to ensure online orders are being dispatched by customers who are real. Authentication and credit-standing is a vital component when dealing with new subscription customers online,"
"CTOS created a gold standard in eKYC technology. It is best to combine best-in-class technology along with the integration with the CTOS credit reporting database to the partners. It is also to lower the cost of customer onboarding,"
"With partners enhancing the ecosystem, its built-in payment gateway, data analytics, user risk assessment, product and service fulfilment and customer support. It can be used to engage more than 30,000 SMEs and businesses in 2021," said Dennis Martin, the Group CEO of CTOS.
CTOS eKYC hopes to promote localised industries in Malaysia by educating and informing local businesses how eKYC can create efficiencies and reduce risk during the customer onboarding process.
New markets such as the rental segment that SUBPLACE is in is just one of many that eKYC is likely to become relevant in as the traditional businesses begin to adopt fintech.
With the customisable and scalable CTOS eKYC solution, a variety of businesses can enjoy the benefits of cutting edge fintech technology in a way that suits them.
Martin also added the CTOS eKYC had been used in leading banks, P2P lenders, and non-banking lenders. They used the solution to cater different businesses needs and they can offer an end-to-end digital verification and identification technology. Which is fully compliant with eKYC guidelines.
The Group CEO believed that this is the business roadmap to continuously find new real applications in finding an edge in the segmented market.