Article was originally published by Malaysia SME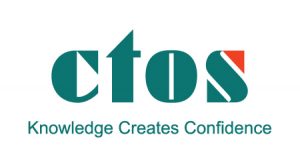 CTOS Data Systems Sdn Bhd, Malaysia's largest credit reporting agency, in partnership with GBG, the global technology specialist in fraud and compliance management, identity verification and location data intelligence, has successfully completed a large-scale pilot on application fraud within the Malaysian banking industry. 
The pilot was conducted with seven of the country's leading banks, ahead of the upcoming launch of CTOS IDGuard, a collaborative platform to combat application fraud in Malaysia. 
CTOS IDGuard is the first fraud bureau in South-East Asia, marking yet another major milestone in Malaysia's move to strengthen its financial services sector, and to stay apace with the needs of digital financial services.
CTOS IDGuard, powered by GBG's industry-leading fraud detection engine, is able to provide real-time automated alerts on potentially suspicious loan applications. The pilot successfully screened 450,000 applications from the seven participating banks over a five-month period.
"Whether it be as simple as alerting banks to known fraudsters or uncovering duplicate applications with differing income or contact details, credit application fraud is a persistent threat to Malaysia's banking institutions' reputations, confidence and finances, especially in these challenging times," explained Dennis Martin, Group CEO of CTOS. "It is crucial that the public and businesses get access to credit on as fair terms as possible as we move towards a post-MCO Malaysia.  The cost of fraud directly impacts the cost of credit; reducing fraud will benefit everyone, not just banks."
The pilot scheme involved applications from personal loans, cards, auto financing, mortgages and SME loans.  By using data provided by the banks and other public sources, CTOS IDGuard identified 24,396 potentially suspicious applications amongst these 450,000 applications.  Of these, the banks involved went on to confirm at least 691 cases of fraud, resulting in RM21.1 million in potential savings, which would have led to a 30:1 return on investment for the banks involved in the pilot run. 
Since the completion of the pilot run, CTOS has further enhanced CTOS IDGuard with additional capabilities including mortgage loan compression detection.
Commenting on the results of the pilot, June Lee, Managing Director, APAC of GBG, said, "The combination of enriched datasets from the fraud bureau and GBG's proprietary fraud technology serves to bolster fraud detection and prevention. The majority of the banks which participated in the pilot scheme have been using GBG for many years and with the launch of this consortium, they have enjoyed even greater peace of mind when onboarding their customers digitally. With the number of scams arising during this COVID pandemic, incremental measures to protect the banks and their customers becomes even more essential."
With KPMG's Global Banking Fraud Survey 2019 showing fraud and financial scams in the banking sector on the increase worldwide, and with over half of the banking survey respondents recovering less than 25% of losses, fraud prevention is key in the segment.
"The CTOS IDGuard collaboration with the banking sector has been shown to help in three ways: increasing the ability to detect fraud, increasing the speed to complete investigations into suspected fraud, and increasing the confidence with which to make a decision about suspicious applications. CTOS IDGuard will become increasingly effective with more members expected to come on board soon, giving participating banks the robust, comprehensive and data-rich resource they need to protect their most important assets," Martin concluded. 
Banks which become members of the CTOS IDGuard fraud bureau will be part of an industry group that will share best practices and latest trends in fraud locally and regionally every quarter.