Article was originally published by TheStar.com.my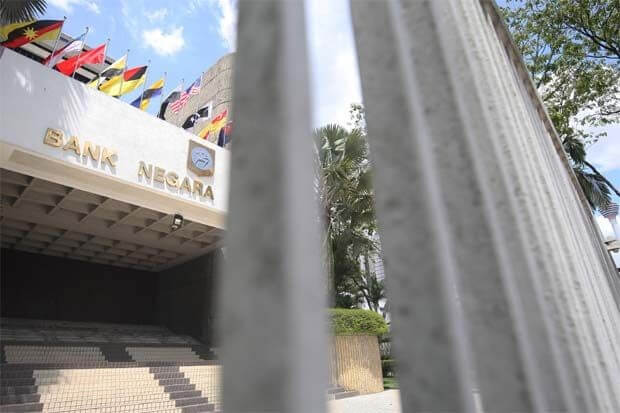 One crucial component of the financial data space is the ability of players to onboard their customers through digital means, quickly, efficiently and safely. The technology that has developed to enable this is called e-KYC, which stands for electronic know your customer.
The KYC terminology is an old banking one that refers to knowing a customer's identity, their financial activities and the risks they pose, especially in areas such as money laundering. Today, with the wide usage of mobile devices that have high quality cameras and scanners, coupled with technologies such as document verification, facial recognition and biometrics, e-KYC has become the norm in countries like China.
In fact a handful of technologically progressive banks in Thailand, Philippines and Indonesia have convinced the regulators in those countries, on a case by case basis, to allow them to on board new customers entirely digitally.
Hence there are reports that CIMB Philippines, which launched its all-digital service in 2019, had nearly two million Filipinos signed in via the bank's digital platform in its first year of operations. Another report states that Bank Danamon in Indonesia had achieved 10% of new account openings using a full digital e-KYC by the end of last year.
So what's the situation in Malaysia? No doubt, regulation is crucial in facilitating the journey towards e-KYC.
This is to ensure that e-KYC systems have the proper safeguards in place and necessary reporting lines back to the central bank.
In Malaysia currently, only a few remittance firms have been allowed to do full e-KYC and that too within strict transaction limits set by the central bank under a sandbox initiative.
Last December, Bank Negara issued an exposure draft on e-KYC seeking the industry's feedback on its proposed requirements and guidance for e-KYC implementation. The feedback deadline was Feb 17,2020.
Since then there has been no announcement yet from the central bank on their e-KYC guidelines. Some industry players reckon that regulation needs to move fast in order for the local financial sector to bring more innovation into their operations. This is more so with the advent of the coronavirus pandemic.
Says Dennis Martin, group CEO of CTOS Holdings Sdn Bhd: "The changing digital environment in Malaysia and the risks exposed with the pandemic means people need an option to stay at home or wherever they wish and still do the business they need to do, quickly and accurately. e-KYC allows that. From anywhere that is convenient to you, 24 hours a day, seven days a week, 365 days a year you can prove that you are you without the need for biometrics or face-to-face encounters."
The good news though is that sources tell StarBizweek that Bank Negara could be announcing its e-KYC guidelines as early as this week.
If that is the case, it is crucial for the new guidelines to act as a catalyst for Malaysian banks to hurriedly embrace innovations such as e-KYC into their banking operations in order to stay competitive, in a fast changing landscape.
Already there have been moves by industry players to prepare for wider application of eKYC in financial institutions.
CTOS' Martin says organisations are adopting the CTOS e-KYC solution which allows for remote on-boarding of customers through a four stage verification process.
"People can open an account or apply for a facility from anywhere, anytime. There will be no more need to go into a physical office.
"Coupled with the CTOS application and decisioning software which integrates all of our offerings including scores and information into a single online platform, decisions which used to take up to weeks can now be made in minutes.
"Whether it's to apply for handphone finance, motorbike finance or getting a bank loan, these decisions can all be made at the customers convenience and quickly."
Notably also, Green Packet Bhd, a tech firm making inroads into the fintech space, had recently inked an agreement to leverage on China Internet giant Tencent's cloud services to provide eKYC as a service to businesses in Malaysia, particularly banking and financial institutions. Then just this month, Green Packet said it was acquiring e-KYC specialist firm Xendity Pte Ltd for US$10mil (RM43mil), which has significant operations in Malaysia and making inroads into Indonesia, and specialises in identity verification processes using e-KYC.
Green Packet said the acquisition of Xendity will strengthen its digital identity verification services.
Xendity is also the technology partner of CTOS and in 2018, both participated in Bank Negara's e-KYC fintech regulatory sandbox.
Having met Bank Negara's sandbox's e-KYC eligibility criteria, these parties have made preparations to meet the central bank's upcoming e-KYC guidelines.