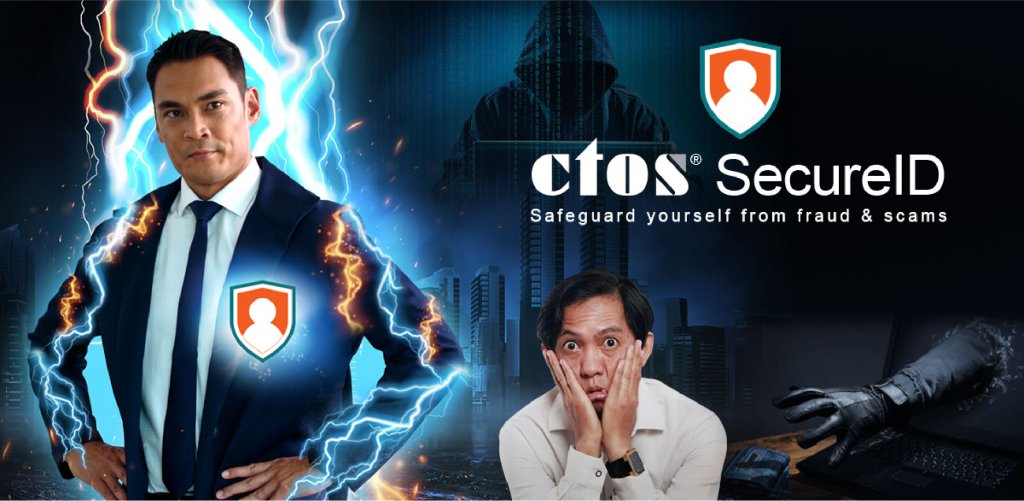 What is identity theft?
Identity theft and identity fraud are terms used to refer to all types of crime in which someone wrongfully obtains and uses another person's information in a way that involves fraud or deception, usually to the victim's disadvantage. Personal data that is highly susceptible to being stolen include credit and debit card numbers, as well as information regarding bank accounts, insurance policies and medical records.
 How can CTOS SecureID protect me from the dark web?
 CTOS SecureID's data breach and dark web monitoring feature scans the dark web for information that you have provided consensually. If your information turns up on the dark web, the system will pick that up and send you an alert or notification. Then, you'll be able to take action to protect yourself, such as changing your passwords or shutting down certain accounts.
What's the information required to set up my dark web monitoring?
When you subscribe to CTOS SecureID, you'll be asked if you want to provide voluntary or optional information so the system can monitor and send you alerts if anything is amiss. Therefore, the more information you provide, the more ways we can help protect you – you'll be able to enjoy the maximum protection benefit that CTOS SecureID can provide by utilising all its features to your advantage.
Voluntary information you can provide for dark web monitoring:
First 6 and last 4 digits of the user's credit / debit card(s)
Email addresses
Phone numbers
Bank account numbers
Passport numbers
How do I subscribe to CTOS SecureID?
To subscribe to CTOS SecureID, you'll first need a CTOS ID account. To sign up, go to www.ctoscredit.com.my or download the CTOS mobile app. Click the 'Sign Up' button and fill up the form step by step. Make sure you have your MyKad (NRIC) document for identity verification purposes.
Once you have your CTOS ID account, you can subscribe to the CTOS SecureID fraud protection and credit monitoring service. Simply select the package you want, at either RM9.90 per month or RM99.00 per year.