This article originally appeared on ringgitplus.com, in partnership with CTOS.
There are plenty of apps out there that claim to help you with your finances but the sheer number of them can be overwhelming. Not only because each app will have their own specific uses and features, but also because there are many different ways to manage your finances from budgeting your expenses, to looking for discounts, to streamlining your banking transactions.
We've narrowed down five mobile apps that can help you in five different areas of financial management. These apps are all available for both iOS and Android unless stated otherwise.
1. Money Lover for Budgeting
Tracking your expenses is an essential part of managing your monthly budget and Money Lover helps you do just that. It has all the basic functionalities of a budget app like sorting by category, receipt scanner, notifications for recurring transactions and an easy-to-use widget so you can input your expenses as you make your purchases, quickly and easily.
The interface is colourful and welcoming with cute icons and it even plots out a graph of your spending habits so you can have a clear and visual idea of how much you really spend. It also has extra features like adding notes to your transactions for easy searching, a currency converter and goal setting to help you save up for a big expense or pay off your debt.
2. Fave (formerly Groupon) for Discounts and Deals
One great way to trim down your expenses is by staying current on all the promotions, slashed prices and sales that are out there. To do this you should check out Fave. If you're already an experienced bargain hunter, you'll already be familiar with how Groupon used to work. The discounts are often only offered to people in groups. Fave works only a little bit differently in that it will show you deals and discounts, but this time you don't even need to redeem them in a group. You just launch the app, search for something you want and Fave will tell you if you can get it for a promotional price or discount. Handy.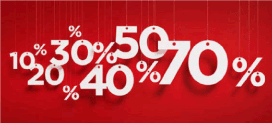 3. SmartShopper Malaysia for Finding the Best Price for Groceries
While it's good to know where to get discounts and promos, it's even more essential to know where you can get the best price for items when there isn't a promotion happening at all. SmartShopper Malaysia helps you do this by showing you the cheapest price for whatever item you want and where to shop for them. You don't even have to pick each item one by one, you can list out your groceries and simply let their 'Savings Planner' function advise you on the best retailer to shop with for the cheapest total price. The only catch is that they only do this for groceries and everyday items like household care products, toiletries and such.
4. Your Bank's Mobile App for Banking Transactions
If the bank you're using has their own mobile app, we recommend you at least try it out. One obvious reason is that of course it's much easier to do your banking via your phone rather than queuing up at the actual bank building. But your mobile banking app also offers additional perks like built-in security features (like fingerprint ID), they load faster than mobile web versions of regular banking websites, and they also usually notify you of special promotions offered by the bank. It's faster, safer, and more rewarding. Win-win.
5. The CTOS App for Checking Your Credit Score
We've covered the importance of having a healthy credit score before, and part of maintaining a healthy one involved checking up on your report every so often. One easy way to do this is via the CTOS mobile app available for both iOS and Android devices.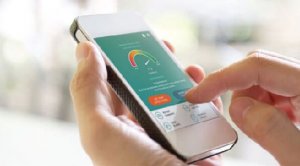 In case you aren't familiar with CTOS, it's a credit reporting agency that helps to compile and provide credit information in Malaysia. It offers the MyCTOS Score report – a comprehensive credit report that can help you understand your credit health better and help identify the areas you need to work on to improve your creditworthiness.
A MyCTOS Score report contains your personal details, CCRIS records, directorships, legal action records, the number of times you've been searched, as well as your CTOS Score – a credit score that ranges between 300 (lowest) and 850 (highest).