Building credit can be tricky. If you don't have a credit history, it's hard to get a loan, a credit card or even a house. But how are you supposed to show a history of responsible repayment if no one will give you credit in the first place?
While it does require some time and patience, it isn't too difficult if you know how to go about it. Here's how you can build credit history, even if you're starting from the very beginning.
How to Build Credit with a Credit Card
Credit cards are a very useful type of credit tool, and when used wisely, they can help you build your credit. However, it's important to manage credit card use, because credit cards can also be a route to debt if you misuse them.
Here's how to build credit with a credit card:
1. Get a secured credit card.
If you have little or negative credit history, it may be difficult to get a regular credit card. A secured credit card may be an option. Secured credit cards are usually tied to a savings account, and the limit on the card is typically the amount in the account or a percentage of it. Just as with a regular credit card, you build credit with a secured card by making responsible charges, keeping your balance low or at zero, and paying on time every month. Not all lenders report secured credit cards to the credit reporting companies, but the lender may be willing to convert the account to a traditional credit card after a certain period of time. You should ask these questions prior to deciding whether to open any account.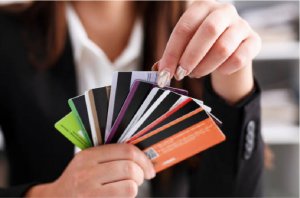 2. Ensure there's activity on your card.
In order to have a credit score, you must have activity on your credit card in the last six months. Activity does not mean you need to go into debt. You can make a single purchase every month (even for just RM1) and that is considered activity. The best strategy is to select one small, recurring transaction and automate it. For example, use your secured credit card for your monthly phone, Astro or Netflix bill.