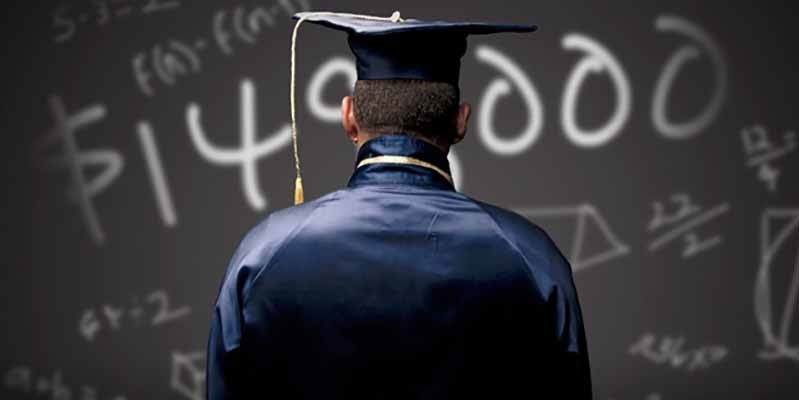 This article originally appeared on imoney.my, in partnership with CTOS.
Fresh graduates leaving varsity have their whole lives ahead of them. From building up their career, to working towards achieving their financial goals, such as buying their first car and their first home. They'd also want to get married, and eventually start a family. All these financial and life goals could be derailed before their adult lives have even begun with a single mismanaged student loan.
Their bright future should not be blocked because of a student loan but the reality is that it can – very easily.
We've all heard the astounding number: A total of 1.25 million borrowers from the National Higher Education Fund Corporation (PTPTN) loans are listed in Bank Negara Malaysia's Central Credit Reference Information System (CCRIS), of which 55%, or 690,000 are delinquent. CCRIS is a database that houses all credit loan information and is referred to by most financial institutions before any new loans are extended.
PTPTN started listing its borrowers on CCRIS on June 2015 as a way to encourage borrowers to pay up their student loans.
Datuk Shamsul Anuar Nasarah, chairman of PTPTN, said in a report on theNew Straits Times, "PTPTN requires approximately RM5 billion in repayments each year to meet the funding requirements of new student loans."
In a 2014 report byThe Malay Mail Online, PTPTN had lost a total of RM1.3 billion after 183,000 borrowers defaulted on their loans. What do all these mean to you, as a PTPTN loan borrower?
How does a PTPTN loan affect credit health?
Listing of student loans on a credit report is common around the world. For example, student loans taken in the US are also included in the borrowers' credit report, and also impacts a borrower's credit score.
In Malaysia, PTPTN loan repayment begins six months after financing ends to give the borrowers some time to look for a job before they commence repayment on their loan. If a borrower is prompt in their payments, the PTPTN student loan will actually improve the borrower's credit report as lenders will see the borrower as a responsible credit user. However, defaulting on your PTPTN student loan can result in serious repercussions, which could start off your working adult life on disastrous note.
For example, your credit card or personal loan application can be rejected by the bank, when they see that you have defaulted on your PTPTN loan on your CTOS or CCRIS report. As you have had a track record of not paying an existing loan, they may not be confident in your ability to pay a new one on time.
Furthermore, in Malaysia, some employers and landlords may even check your credit report before making a final job offer, or lease out their property to you.
Remember, your credit reports are accessible, with your consent, to financial institutions and other commercial firms that you may deal with via CTOS. CTOS is a registered Credit Reporting Agency which collects information from various sources, including CCRIS.
This consent is usually included in the application forms or agreements that you sign.