This article originally appeared on ringgitplus.com, in partnership with CTOS.
What is Identity Theft?
Identity theft is an act of crime in which a fraudster steals your sensitive personal information such as your NRIC details, passport details, credit card or banking details.
Once they have gotten their hands on your personal details, they can use it to apply for loans and credit cards under your name, make unauthorised purchases under your name, and even sell your information or documents to other companies or illegal immigrants.
Why Should I Care If My Personal Details Are Stolen?
Having your personal details compromised by identity thieves can have a big impact on your life, and could potentially throw you into financial ruin if you don't take the proper measures to guard against it – or even report it in time.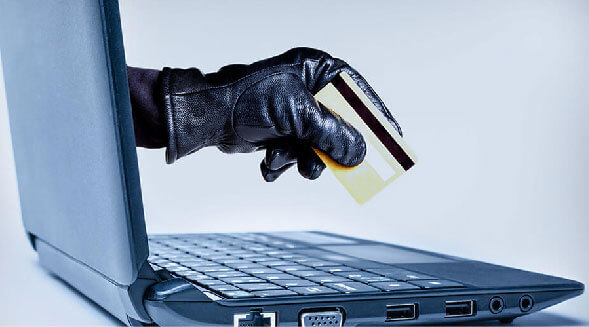 How Do I Know if I Am a Victim of Identity Theft?
Here are some red flags that might indicate the possibilities of you being a victim of identity theft.
1. Unauthorised charges and withdrawals from your credit card/bank account
Always check your credit card and banking statements via online banking or monthly physical statements and flag any unauthorised charges or withdrawals.
What you should do: Alert your bank immediately if you spot an unauthorised transaction under your credit card or banking account. It helps to also file a police report as a supporting document along with a completed dispute form (you can normally download this form from your bank's website).
In addition to that, you should lodge a report at Bank Negara through the following channels:
Call: 1-300-88-5465 (1-300-88-LINK)
Fax: 03-2174 1515
SMS to 15888: BNM TANYA [your report/query]
Email: bnmtelelink@bnm.gov.my
2. Your bills and mails are missing
If your mail hasn't been consistent as of late, do consider the fact that someone might be going through your postbox for malicious purposes.
What should you do: Check your mail consistently and remember to update your bank of any change of address. The same concept applies if you are using a workplace or student email for your financial statements.
3. Your social media account has been flagged for unusual activity
If your account is accessed from a location that is different from your usual haunts, it's time to change your passwords as someone may have hacked into your account. For hackers, social media is a goldmine for confidential information. Once they've hacked into any one of your online accounts, they can use it to trick your friends into giving out details about you – which they can use for situations like credit card verification and more.
What should you do: Change your passwords regularly and update your security questions every so often, especially if any of it involves your personal details. If you believe you're a victim of identity theft, notify the social media support team immediately so that they can take the necessary actions.
4. Your loan and card applications keep getting declined
If you are facing difficulties in getting a credit card or loan application approved, maybe it's time to check your credit report and see if there have been any discrepancies concerning your personal details. The usual signs of identity theft would include a credit inquiry from an unknown source or a new account.
What you should do: Check your credit report and credit score regularly so that you will always stay updated on your financial health. If you find that any of the information on your credit report is inaccurate, notify your credit reporting agency immediately and they'll investigate the matter for you.