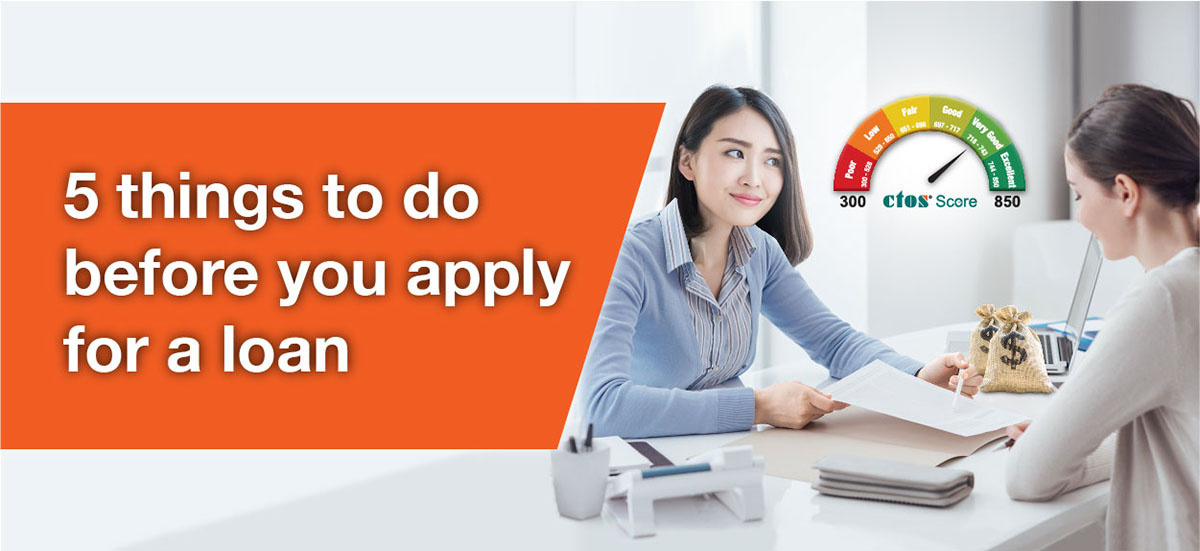 COVID-19 has resulted in economic challenges that have left many people needing financial assistance. Are you considering to apply for a loan but are not sure if you are eligible? Before applying, here are 5 things to do to improve your chances of loan approval:
1. Review your latest credit report
Check your updated MyCTOS Score report to know what your current CTOS Score is and how your credit health is doing. This way, you can take steps to improve your score or fix any errors you find (such as a low credit score or missed payments), so that banks and lenders will be more likely to approve your loan application.