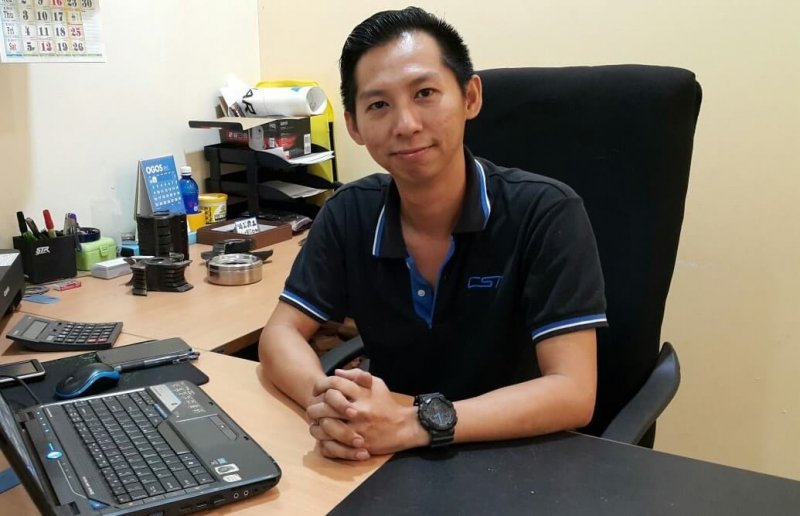 Change is good, but are all changes good? The instability of major stock markets and political scandals can send some currencies across the world plummeting day after day and weak economies spiralling downwards. A change in equity or structure of a business can adversely affect business partners and relevant stakeholders. CST Cutter Sdn Bhd (CST) prefers to keep an eye on credit changes of their suppliers with CTOS to anticipate and limit such business risks.
CST, a moulding company specialising in furniture manufacturing equipment, is passionate about providing the best customer service especially after sales service to their customers. This passion has resulted in their search for a trustworthy service to help them mitigate stormy changes in their supply chain.
Sim Wei Tat, Managing Director of CST needed a system to help him monitor CST's suppliers and customers. Sim found out about CTOS from a friend. His friend who is already a CTOS subscriber recommended that he find out more about CTOS to help reduce risks in his business.
Sim finally managed to learn more about CTOS at a conference earlier this year when he decided to visit CTOS' booth. "I visited CTOS' booth at MetalTech 2015 to find out more about CTOS' services and how they can help me with my business," said Sim.
Penang based CST became a CTOS subscriber in June this year. In the past couple of months, Sim has been using CTOS to mainly evaluate and monitor his suppliers, at times customers both potential and existing ones.
Monitor and You Shall Gain
Information is power. You are not able to prepare for what you don't know. Having the knowledge and being able to prepare for what may be challenging limits your business risks.
"We subscribed to CTOS to help us monitor changes in the financial background and credit profile of our suppliers," clarified Sim. According to Sim, it is important to them to make sure that suppliers that they deal with are financially stable to avoid situations that can negatively impact their customers.
The system is easy to use and convenient. "I can easily go online to check and instantaneously retrieve financial information, equity ownership details, litigation records, and trade references," explained Sim. He highly recommends CTOS to his friends who like him want to reduce business risks.
Keep your Eyes on the Ball
Change can be costly. External environmental changes can have negative impact on your strategic business planning. A boom gone bust business scenario is a recipe for anxiety attacks and drastic cost cutting measures that usually negatively affect overall performance.
Constant and consistent monitoring of your business associates and important stakeholders is necessary for continued business prosperity and growth considering current global market conditions.