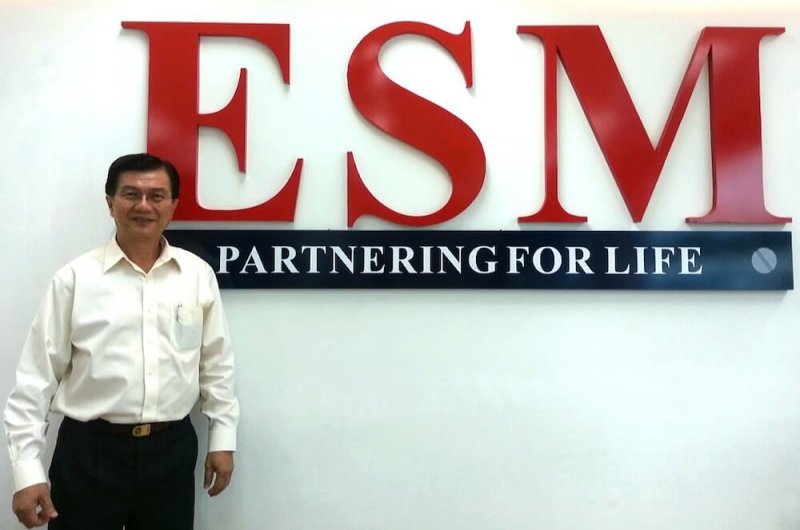 Passing the torch from the second to the third generation in a family business requires careful succession planning that only a handful of family businesses have. According to PwC's (Pricewaterhouse Cooper's) 2014 Global Family Business Survey, only 16 per cent of businesses in Malaysia have succession planning in place that is robust and documented. Eik Seng Machinery Sdn Bhd is one of the few that has a succession plan in place.
Currently helmed by the second generation, Eik Seng owes its success to well-placed operational procedures and systems including subscribing to CTOS Credit Manager more than a decade ago.
Founded in 1960 by the late Ooi Aik Chooi, Eik Seng started out as a foundry business. Present chairman Ooi Cheng Chye, the second generation, mooted the idea of the business shift from foundry to trading, changed the core business shortly after he joined the company in 1972.
From Foundry to Machinery
The Penang based company started importing machines from overseas, which were predominantly light to medium construction equipment. Eik Seng later expanded its offerings to agricultural and food machinery.
In 1980 his brother, Ooi Cheng Huat joined him in the business and helped to expand the business into the government sector. "One of our key services is to train the relevant government agencies on the operation and maintenance of the equipment," explained Ooi. Eik Seng provides numerous workshops to these government agencies for free as a form of CSR (corporate social responsibility).
The CTOS Advantage
Before subscribing to CTOS, Eik Seng was already a well-oiled company experiencing consistent growth. But they needed additional advantage in the form of business intelligence to reduce their business risks.
Ooi (Cheng Chye) came to know about CTOS via an email sent to his company inviting him to a talk about credit risk management in Penang. He attended the talk and the rest was history. In April 2004, Eik Seng became a CTOS subscriber and have been ever since. Eik Seng uses CTOS to evaluate potential customers and monitor suppliers.
Evaluating Customers
"Our business has been experiencing continuous growth and our customers have also grown in tandem so it is necessary for us to have a system in place to help us in our evaluation process of new customers," revealed Ooi.
"We use CTOS mainly for the purpose of monitoring our customers in the event of any changes in company structure or equity ownership," explains Ooi. This has reduced tremendously the bad debt ratio in their business transactions.
A huge amount of effort has been put into making the business a great success. This has resulted in the construction of their very own building, Wisma ESM, which became a reality on 5 October 2012. Eik Seng now has offices across the country including Ipoh, Selangor and Johor Bahru.