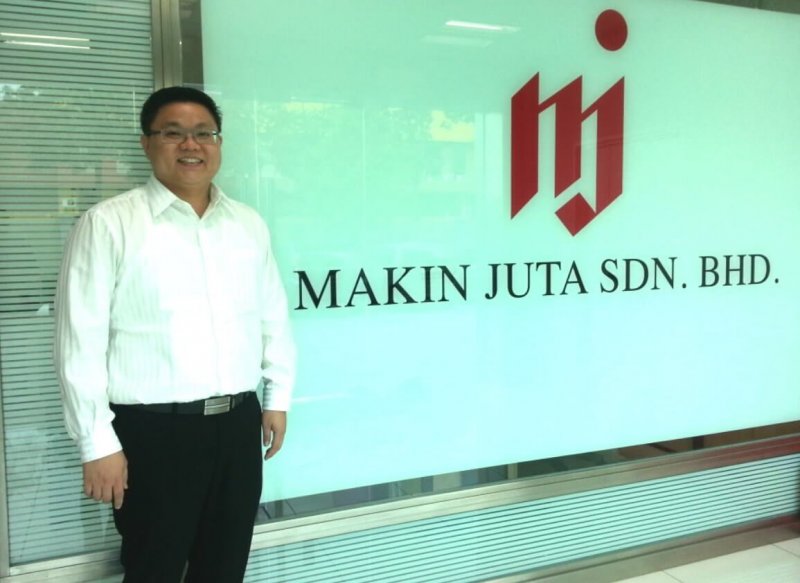 One of the key persistent myths about family businesses in South East Asia according to a study by NUS (National University of Singapore) on Asian Family Firms: Success and Succession is that family firms are small and cannot grow beyond a certain size. Just like the other family businesses in this study, Makin Juta Sdn Bhd debunks this myth. Its executive director, Bill Lee Boon Piau shares the company's humble history and how it has continued to grow with the help of CTOS.
The Makin Juta we know today was very different when it started in 1972. It was a scrap metal dealer back then. Lee's father was not content with being a scrap metal dealer. His ambitious nature made him venture into the steel plates cutting business.
Steely Resolve
In 1976, Lee's father's constant travels lead Maju Jaya into the business of supplying API (American Petroleum Institute) specification pipes for micro piling constructions sites where factors like access, environmental and geological prevent use of other methods of piling. In 1989, when Maju Jaya became Makin Juta Sdn Bhd, it started supplying not only to the steel industry but to the construction companies and property developers as well.
Humble beginnings characterised both the genesis of Makin Juta and Lee's rise to the company's current leadership of this close knit family business where both his brothers are involved in the day to day operations.
After obtaining his degree in marketing, Lee returned to Malaysia and started off as a site worker at his father's company. He was later promoted to become the office boy. When he was promoted again three years later to sales executive, he still held on to his previous role as the office boy.
Debt Recovered
Thanks to his father's preferred training methods of hard knocks and hands on experience, he has been able to weather stormy business situations. One of which was when the company was hit with its first bad debt of over RM20,000 in the year 2005. The customer had legitimate documentation and promised to pay within the stipulated time. The first few payments were timely but this soon changed.
"I decided to initiate legal bankruptcy proceedings against the customer after he became unreachable," said Lee. A few years later, the customer's former secretary contacted Lee and asked that the customer be removed from the CTOS database as he was unable to return to Malaysia.
"It was through the customer's phone call that I first heard about CTOS," explained Lee. He and his team prepared the necessary documentation to present to CTOS after the customer paid the amount owing in full.
CTOS Necessity
Lee didn't subscribe to CTOS immediately after this incident. It was not yet a necessary expenditure at the time. But 5 years ago, being a CTOS subscriber became a business necessity.
"In the past 5 years, there have been an increasing number of collection challenges in the business. The amount of fraud cases that involved false identity and documentation escalated. We could no longer avoid being a CTOS subscriber," revealed Lee.
Currently, Lee is using CTOS services primarily for evaluation and screening of potential customers. "Using CTOS to evaluate Makin Juta's customers has become an integral part of the company's business process," surmised Lee. He looks forward to moving into the monitoring phase next, as soon as his team is sufficiently trained.